Welcome to Bio Track

Bio Track Enterprises is a fast growing company actively engaged in the sales, services & distribution of high quality agricultural pesticides, seeds, and fertilizers. From very first day we have developed a respectable image and achieved a leadership position in the area of crop production and protection Our glorious success is due to its professionally trained motivated, committed, net worked and loyal customer supportive team. Currently we are functioning with a highly trained dedicated professionals to provide technical services to our valued customers. We are an emerging group in Pakistan. Our vision is to help farmers community to enhance their per acre yield with lowest cost of production by introducing new technology and chemistry at their door steps. In spite of very short life span we have successfully crossed many mile stones set at the beginning and has earned great respect from the farmers community and the market.
Sugercane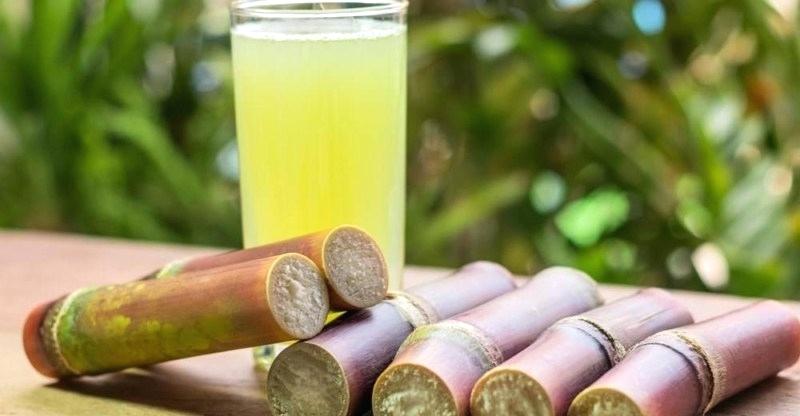 Sugar is one of the essential items of daily consumption. Sugarcane is an important cash crop of Pakistan and an important source of income and employment for the agricultural community throughout the year. Sugarcane is one of the most important cash crops of Pakistan and is grown almost on 966,000 hectares of land during 2004-05. In NWFP 85-95% of the crop is grown in various districts namely Charsadda, Peshawar, Mardan, Nowshehra, Swabi, Bannu, D.I. Khan and Malakand, respectively. According to a recent study sugarcane is extensively planted in Sindh, Punjab and NWFP. During 2007-08, the highest production was documented in Punjab with an average yield of 690 mds/acre, while the lowest was recorded in NWFP at 566 mds/acre. In Punjab sugarcane yield obtained is somewhat higher if compared with in Sindh and NWFP, respectively. More, Sindh received higher price Rs.57/mound, Punjab Rs. 52/mound and NWFP Rs. 54/mound (Khushk, 2008). According to the study (2007), about 80-85 % of the total sugarcane production goes towards the production of sugar. The remaining 15-20 % is converted into Gurr, a local variant of sugar, which is largely produced and consumed in the NWFP and rarely take out to neighbour countries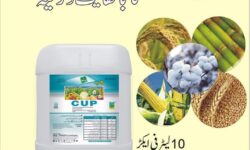 کپ حل پذیر فاسفورس، نائڑوجن اور کیلشیم پر مبنی مائع کھاد ہے۔ جو کہ تمام تر فصلات پر استعمال کیا جا سکتا ہے۔ اس میں موجود کیلشیم سوڈیم سے تبادلہ کر کے زمین میں موجود تمام تر کھادوں کو پودے کے لیے کار آمد بناتا ہے۔ کپ ایک تیزابی کھاد…
Water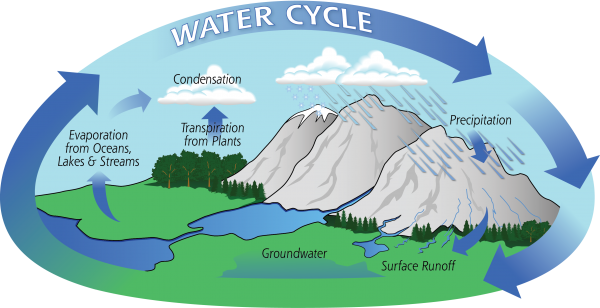 A minimum precipitation amount of 20" and a maximum of 40" per year is considered to be the optimum requirement for cotton cultivation.The annual rainfall in Pakistan is less than 20" which is insufficient, so without artificial irrigation,cotton cultivation is not possible.It is for this reason that canal and tube well irrigated areas of Sindh and Punjab are devoted to cotton cultivation.The moisture should be comparatively even throughout much of the year but retarted during the harvesting period.